Painted 28mm English Civil War Cavalry Regt. (Livesey's) ECW-102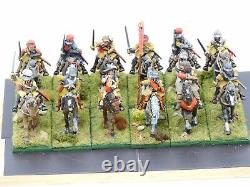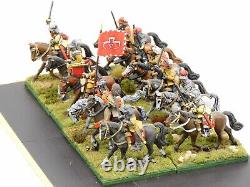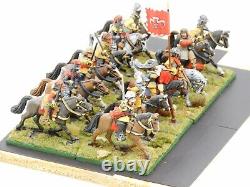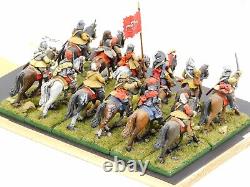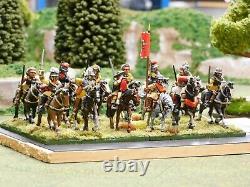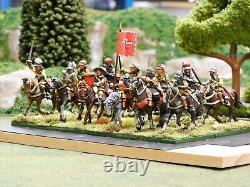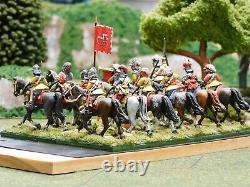 Painted 28mm English Civil War Cavalry Regiment (Livesey's). There are 12 Figures in total, mounted on 1" x 2" metal & wood bases (per most rule systems).
They represent just about any Cavalry Regiment in action during the ECW, but the flag is specific to a unit raised by Sir Michael Livesey, and the Standard is by Flags of War. There are several manufactures represented, with lots of grass, rocks, & other ground cover. Although a specific unit flag is there, they (in theory for the gaming table) could represent any heavily armed cavalry unit of the war. Please see my other listings if this is what you collect.