Easton Press Antietam & Maryland Campaign CIVIL War 1862 Lee Mcclellan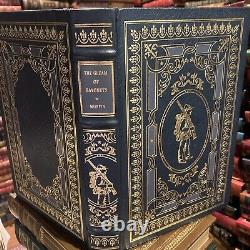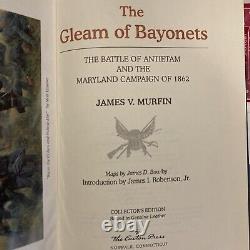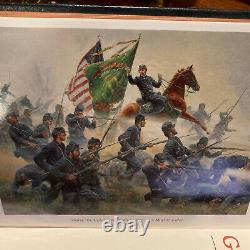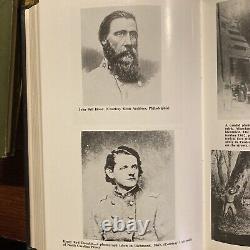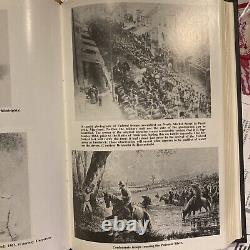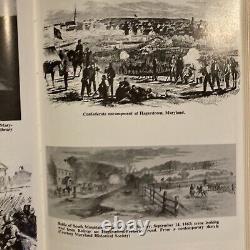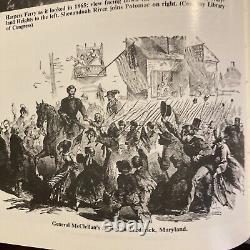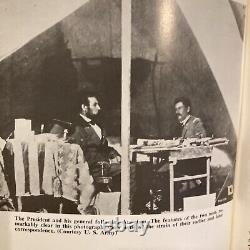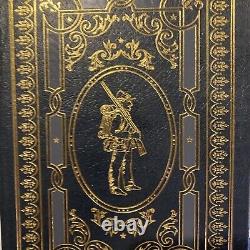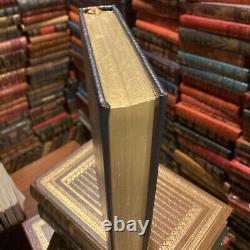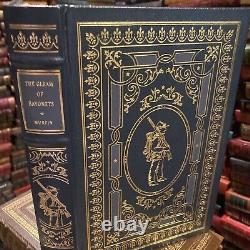 Easton Press leather edition of James F. Murfin's "The Battle of Antietam and the Maryland Campaign of 1862, " a COLLECTOR'S edition, one of the LIBRARY OF AMERICAN HISTORY series, Maps by James D. Bowlby, Introduction by James I. Frontispiece Portrait of "Raise the Flags and Follow Me" by Mort Kunstler, published in 1991. Bound in deep royal blue leather, the book has camel tan moire silk end leaves, satin bookmarker, hubbed spine, acid-free paper, gold gilt on three edges---in FINE condition.
Murfin, a Civil War historian, wrote in the Preface: For nearly eight years I conferred with dozens of historians and buffs on every aspect of the Maryland campaign of 1862. " Murfin writes that "George B. McClellan was responsible for a major Federal military failure and the continuation of the war for three additional years. Lee invaded Maryland first because he had to, and secondly because he wanted to. Lee had it on good authority that at least 60,000 recruits had just arrived in Washington and Lincoln had called for 300,000 additional men.
Nearly every community in Maryland was divided in sentiment. Lee's army, though it lacked the appearance of the dashing cavaliers, presented a kaleidoscope of the Southern society from which it came: well mannered, faithful to its cause, and full of the legendary spirit of fighting rebels. On September 4, 1862, Robert E.
Lee began crossing the Potomac River with the Army of Northern Virginia. His sojourn in Maryland lasted only 14 days, one of the most gallant struggles in military history. Lee had been advised that the section of Maryland that he was entering was pro union. When Abraham Lincoln called on Major General McClellan at his home in Washington, he asked him to assume command of the defenses of the city, but Lincoln soon realized his mistake! The Maryland campaign cannot be explained away with the Dunkard Church, or Bloody Lane, or Burnside Bridge. McClellan had led the armed forces to the brink of disaster. Wednesday, September 17, 1862, ranks as the bloodiest one day of the bloody civil war. In and around Sharpsburg, along the banks of the sluggish Antietam Creek, over 21,000 Americans fell dead or were wounded in the course of a single day's fighting. It was war at its worst: bruising, vicious, open combat, devoid of much command leadership. After September 1862, the battle line of the Civil War was more clearly defined. 451 pages, including an Epilogue, appendix and an index---a RARE title.