1686 RYE HOUSE PLOT Assassination HISTORY King Charles ENGLAND Civil War ENGLISH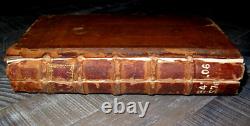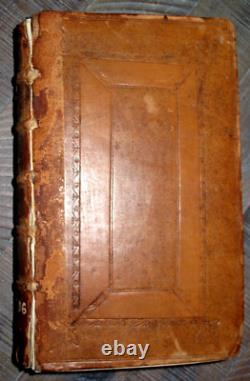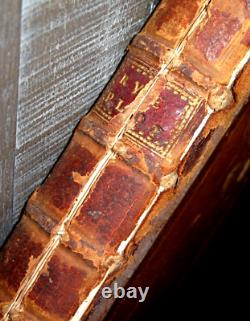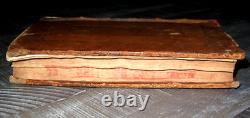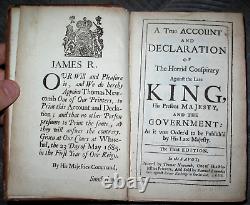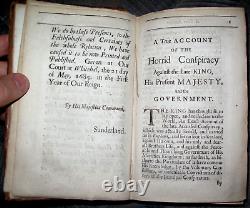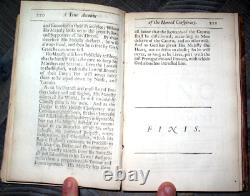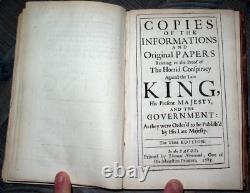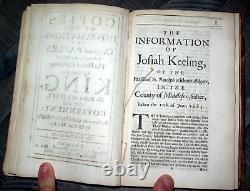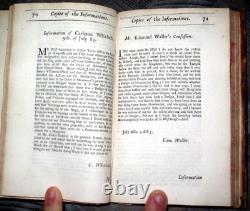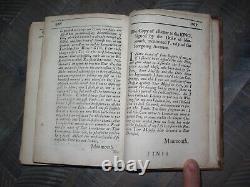 A true account and declaration of the horrid conspiracy against the late king, His present Majesty, and the government: as it was order'd to be published by His late Majesty.'Copies of the Informations and Original Papers Relating to the Proof of the Horrid conspiracy against the Late King. London: Printed by Thomas Newcomb, One of His Majesty's Printers... A first-hand account of the plot to assassinate King Charles II!
Thomas Sprat was involved with one of the most controversial conspiracies in 17th-century Britain. The Rye House Plot was a plan, in 1683, to assassinate King Charles II and his brother James II. 1683 he was installed in the deanery of Westminster, and he was consecrated at Lambeth as bishop of Rochester on 2 Nov.
1684, holding both preferments until his death. He marked his gratitude for his new preferments by bringing out at the close of May 1685 A True Account and Declaration of the Horrid Conspiracy against the late King, his present Majesty and the Government, which, though anonymous, was known to be the composition of Sprat. It purported to be an account of the Rye House plot, and he drew it up after much hesitation, as he subsequently pleaded, at the command of Charles II, who granted'free liberty to consult the Paper-office and council-books. A second edition appeared in the same year, a third in 1686 (found here), and a fourth in 1696 (DNB).
Octavo, in original, well worn shape; the boards in blind paneling and the spine with raised bands and a red and gilt leather title label, as shown. Book is split in two, effectively at the start of the second work, with the result being some gatherings/pages in places being detached.
Paginates complete; a few small library treatments else good shape within, forgiving the worn external shape. Certainly worth a rescue binding.