1896 Little Women by Alcott Classic Civil War Slavery Illustrated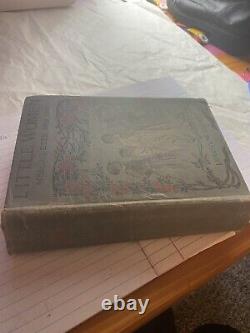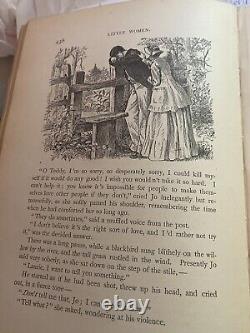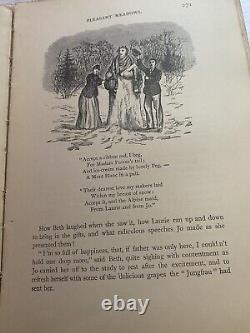 This vintage edition of "Little Women" by Louisa M. Alcott is a must-have for any book collector or fan of classic literature.
The hardcover binding and ex-library status add to its charm and history. The book was originally published in 1896 by Little, Brown, and Company in Boston and is a true relic of its time. The story follows the March sisters during the Civil War era, tackling themes like family, love, and independence. The book is also beautifully illustrated, adding another layer of visual appeal. Whether you're a fan of classics or simply appreciate a well-preserved piece of history, this edition of "Little Women" is a great addition to any collection.