Antique Decorative Leather Bible Old & New Testament US Civil War Era ABS 1862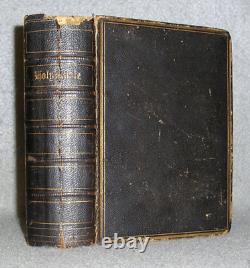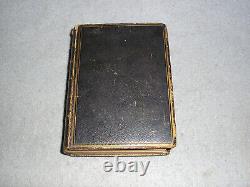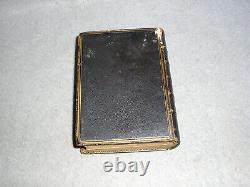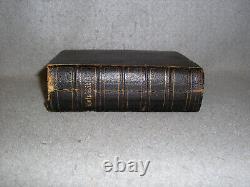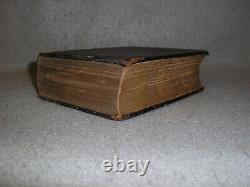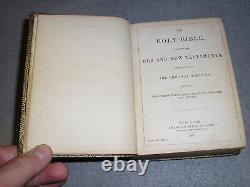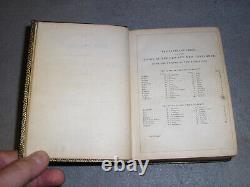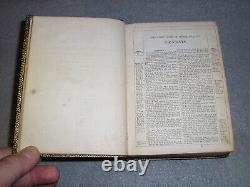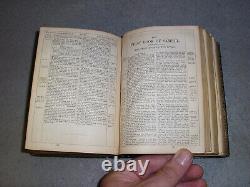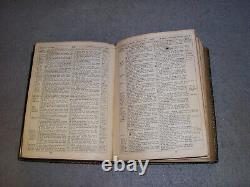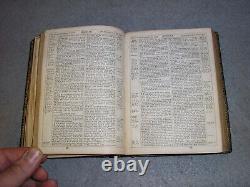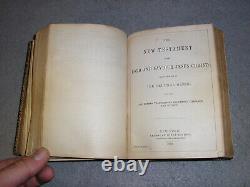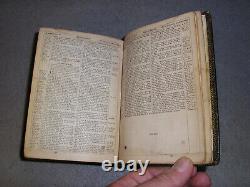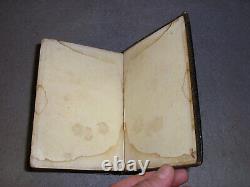 The Former Translations Diligently Compared. Antique, US Civil War era leatherbound Bible in overall very good condition. Exterior of the book shows some rubs to the outer edges of the coverboards as well as upper and lower spine with some chipping to the upper spine. Book is externally clean with some minor age or shelf wear for approaching 2 centuries old. Interior of the book is likewise overall clean for the standards of time with some water staining to the back endpapers which tapers off the closer to the beginning of Revelations and then becomes only very lightly at the upper margin of pages through the New Testament and into the last books of the Old Testament.
Book is otherwise internally clean with only some occasional foxing here and there throughout. Book's binding is tight and the book is complete with all pages present and none coming loose, detached or missing. Book measures approximately 5 3/4 x 4 1/2 x 1 3/4 inches and weighs just over 1 pound.