North Carolina Regiments And Battalions CIVIL War Only 500 Printed- Brand New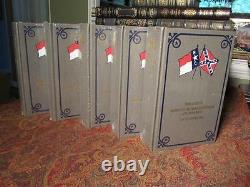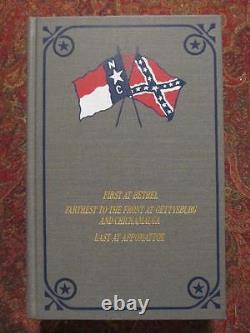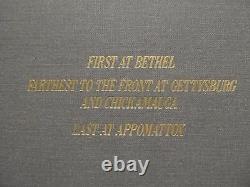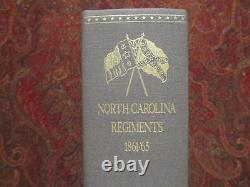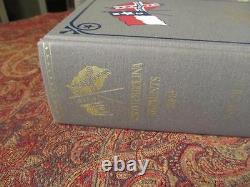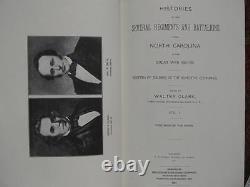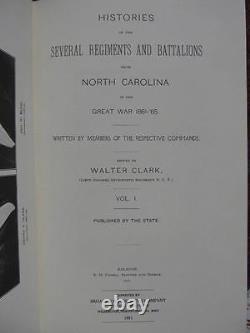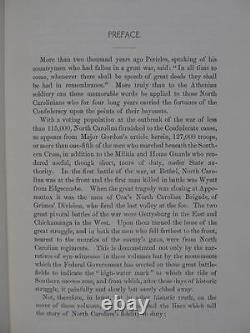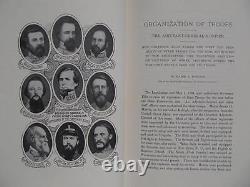 WRITTEN BY MEMBERS OF THE RESPECTIVE COMMANDS. Lieutenant Colonel Seventieth Regiment, N. LIMITED EDITION, ONLY 500 PRINTED - ONLY A FEW NEW SETS REMAIN COMPLETE, FIVE-VOLUME BOOK SET. LIMITED AVAILABILITY - ONLY A FEW COMPLETE SETS REMAIN. MINT CONDITION This is a brand new, unread, pristine condition book set.
Sample set shown; your set is brand new and comes in the original, publisher's shrinkwrap. Handsome, Cover Design with Crossed Flags and Bright Gold Lettering Bright, Sharp, Clean, Solidly-Bound, New, Book Set Contains 952 Individual Portraits (most in uniform), 2 company photographs, 13 Illustrations, and 30 Maps (Including 5 Double-Page and 2 Foldout). ORIGINALLY PUBLISHED BY 1901, THIS IS A HANDSOMELY DECORATED REPRINT FROM BROADFOOT PUBLISHING COMPANY, WILMINGTON, PRINTED IN 1991..
One of the most indispensable works for the Army of Northern Virginia. This was a historical undertaking of a magnitude matched by no other single state.
North Carolina sent more men into the Confederate army and lost more dead than any other southern state. Thousands of infantrymen from the State were present in the final assault at Gettysburg.
In late 1894, work was begun on a compilation of histories of each regiment and organization from North Carolina that served in the Confederate Army. The completed work appeared for the first time in 1901. North Carolina Regiments is a comprehensive, five-volume work totaling more than 4,000 pages. The contributors include most of the North Carolina generals still living at the time, and many officers from the respective commands. In addition to the regimental histories, the book provides sketches of brigades, accounts of battles in which North Carolinians fought, list of officers, a roster of North Carolinians who surrendered at Appomattox, and articles on North Carolina prisoners in the North, the Home Guard, the Medical Corp, the Chaplain Service, the Junior Reserves, The Militia, Military Prisons, the Conscript Bureau, the Corps of Engineers, and numerous other topics. The set is loaded with first-hand accounts of captures and battles, including an account of Jackson's Flank March and Wounding at Chancellorsville, Longstreet's Assault at Gettysburg, the Pettigrew-Pickett Charge at Gettysburg, the surrender at Appomattox, a Battle After the War, North Carolina Confederate Navy history, and much, much more. Several hundred portraits, many of them available nowhere else, accompany the text and are an especially valuable part of the set. Volume I: Introduction, Bethel Regiment to 16th Regiment Volume II: 17th Regiment to 42nd Regiment Volume III: 43rd Regiment to 69th Regiment Volume IV: 70th Regiment to 83rd Regiment and 1st Battalion to 16th Battalion Volume V: Battles, Navy, Generals, Articles, Prisons, Addenda, and Index.
THIS BOOK IS IN MINT CONDITION. This strikingly attractive, complete book set is brand new, unread, and in pristine condition.
Only 500 of this numbered, limited edition book set were printed and there are only a few sets left. A sample set is shown in the photos; your set is brand new and comes in the original, publisher's shrink wrap (see photo #2).
The book set is handsomely bound in Confederate gray, Buckram cloth covers with bright, full-color, crossing flags featuring the Confederate battle flag and the State Flag of North Carolina on the cover, and gold lettering and images on the spine. The books have no wear.
The pages are bright white and clean and there isn't a mark in the set. The set is solidly bound. The books feature wonderful illustrations, portraits, and maps in addition to the excellent histories of regiments and battalions. These histories are written by Civil War veterans. Don't let this brand new, pristine condition book set get away! Be sure to add me to your. This item is in the category "Books & Magazines\Antiquarian & Collectible". The seller is "books_of_valor" and is located in this country: US. This item can be shipped worldwide.
Year Printed: 1991
Topic: Civil War (1861-65)
Binding: Fine Binding
Origin: American
Subject: Military & War
Language: English
Special Attributes: Limited Edition: Only 500 sets published.