1885 ANTIQUE CIVIL WAR BOOKS Personal Memoirs of U. S. GRANT 1st Edition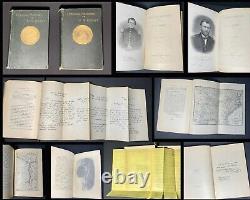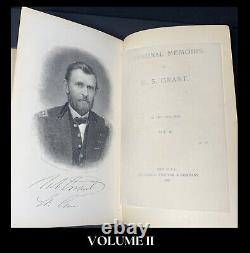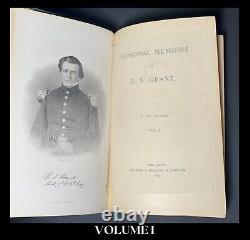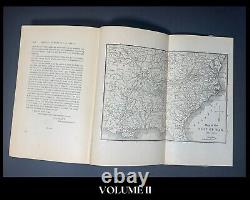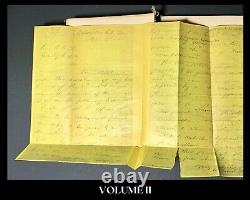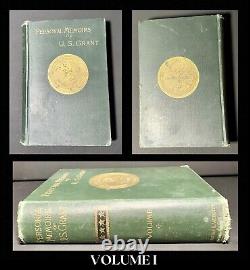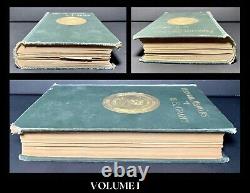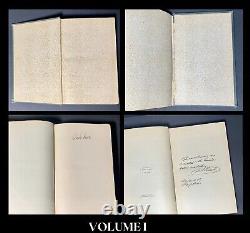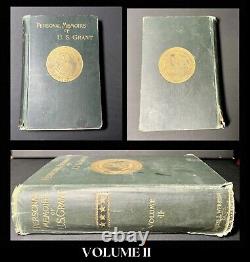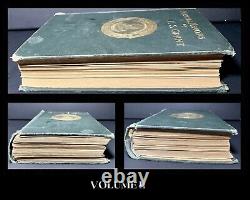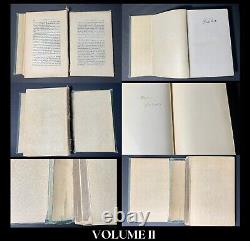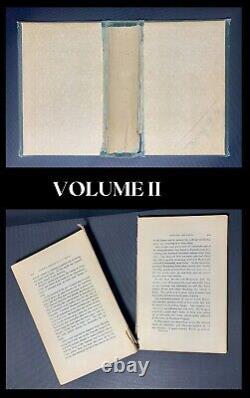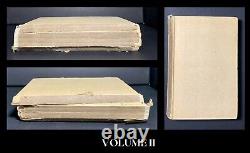 The inscription reads: These volumes are dedicated to the American soldier and sailor. New York City, May 23rd 1885.
The Personal Memoirs of U. Grant are two volumes of autobiography by Ulysses S. Grant, the 18th President of the United States.
The work focuses on his military career during the Mexican-American War and the American Civil War. The volumes were written during the last year of Grant's life, while he was sick and dying of throat cancer in 1885. The two-volume set was published shortly after Grant's death. Grant, Volumes I- II offer Grant's invaluable perspective on battlefield decision making, provides essential insight into how rigorously these events tested America's democratic institutions and the cohesion of its social order. These Memoirs have profound political, historical, and literary significance. In 1896, just over a decade after Grant's death, The Century magazine wrote of the memoirs, when true greatness has put itself on record, the grave becomes but the portal of a new earthly existence; thereafter it serves mankind as a standard of duty and character. This 2-volume hardcover set is bound in the original dark green cloth with gilt medallions of'Major General Ulysses S. Grant, Joint Resolution of Congress, December 17 1863' on the front and of the Mississippi River on the back. The spines are decorated in bright gilt with stars.
The'Personal Memoirs of U. Grant, Volumes I- II' was published by Charles L. Webster and Company, New York. The volumes include engraved frontispieces with tissue paper guards, additional plates with engravings and maps, as well as a folding tipped-in facsimile letters, folding map at the rear of Volume II. There is a page that appears as if Grant personally autographed the book but it is actually his facsimile signature (a reproduction by engraving, imprinting, stamping, or other means of his actual signature).
The books were published shortly after Grant's death. CONDITION: The books are in POOR condition. The original partially transparent/translucent papers are still present.
The name of the original owner is written on the endpapers at the front of the books. The covers are very worn, stained and scuffed. They have bumped cover corners. Pages have turned yellow from age.
The letter that is attached to page 496 of Volume II has some tearing but it is complete. Some pages have slight foxing. Volume I's cover is loosening from the spine and Volume's II's front cover, back cover and cover spine are separated from the textblock. Textblock is no longer attached at the spine but all pages are still present. Please carefully review all photos for the condition of the books before purchasing. If you have any questions or would like additional photos please send me a message. THE PICTURES ARE TO BE CONSIDERED AS PART OF THE DESCRIPTION. PLEASE REVIEW THEM FOR A BETTER IDEA OF CONDITION.