Victorian Scrapbook 1861 LOVE LETTERS Handwritten Antique Poems Civil War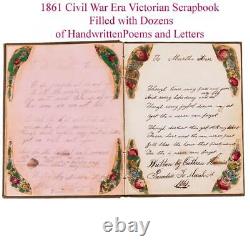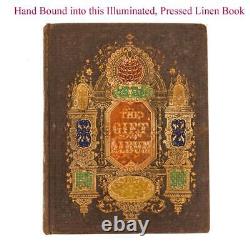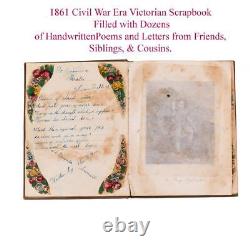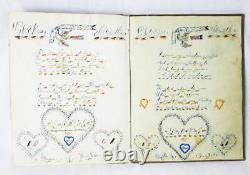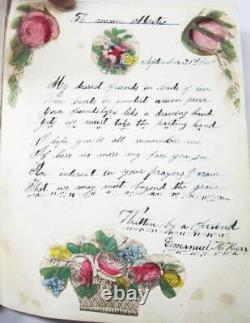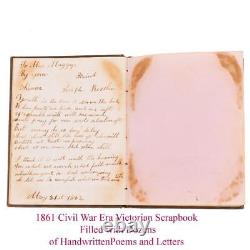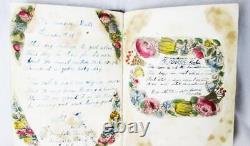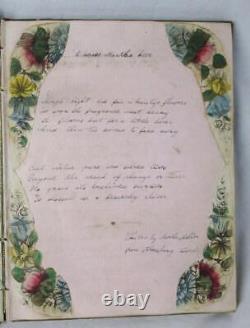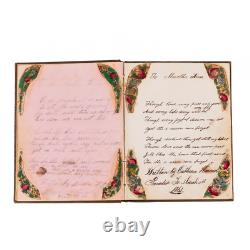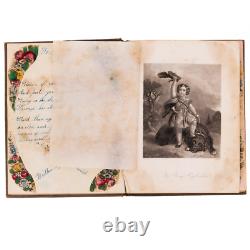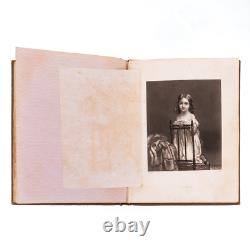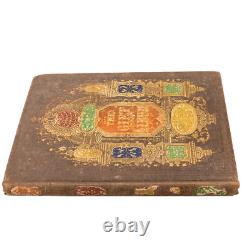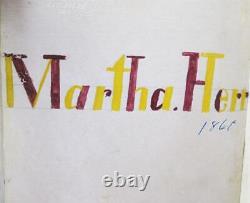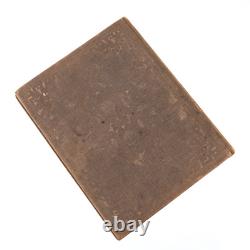 1861 LOVE LETTERS Handwritten BOOK Victorian Scrapbook Antique Poems Civil War. Although Herr is a German name, most all of the poems and love letters are written in English. The book itself is bound in handpressed Linen and Titled "The Gift Album". An Intense Family History Search found the Family of Martha Herr, with her Mother Passing in 1860 (Possibly Spurned the writing of this Book).
Loving Sentiments, Poems, and Mentions of Heaven and the Afterlife throughout the book. Many Pages feature personal drawings, and, Scraps of Flowers and other decorations. Book is in Good Condition with strong binding, and secure pages.
Cover is Illuminated in Gold, Red, Green and Lapis. Book is 7 x 5 1/2 inches. Handwritten just Prior to the Beginning of the Civil War in 1863.
Auctiva offers Free Image Hosting and Editing.