Johnny Reb & Billy Yank, Hunter, 1905, 1st ed, 17th Virginia, Neale, Civil War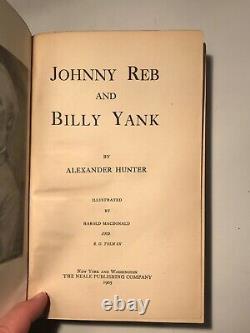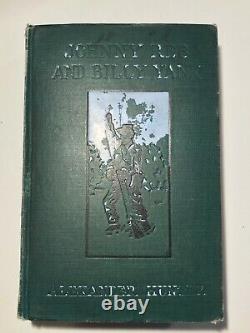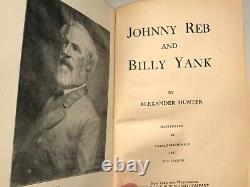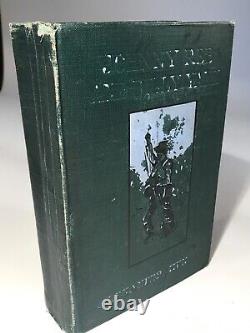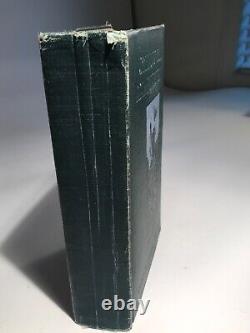 A member of the 17th Virginia Infantry, CSA. 109: A'veracious account of the life of a soldier in Lee's army; highly quoted and highly in demand. Johnny Reb and Billy Yank was published in 1905 by Alexander Hunter, a soldier who served in General Robert E.
It details most of the major events of the Civil War. Hunter stated, There were thousands of soldiers on both sides during the Civil War, who, at the beginning, started to keep a diary of daily events, but those who kept a record from start to finish can be counted on the fingers of one hand. I was so fortunate as to save most of my notes made during the four years of conflict, and in 1865, having no fixed pursuit in life, I spent most of the time in arranging and writing up these incidents of camp life while fresh in my memory. During the Civil War, many soldiers on both sides kept diaries of their daily experiences, but very few of these encompassed the entire four years of conflict.
This diary of Alexander Hunter, first published in 1905, is a notable exception. Drawing on notes he made during service, Hunter's account provides a profoundly honest and memorable narrative of the incidents of camp life. A soldier in Lee's army from 1861 to 1865, Hunter recounts in splendid detail his extraordinary experiences from the outbreak of hostilities to the final surrender at Appomattox. Here are his dramatic, first-hand accounts of the fighting at Bull Run, Seven Pines, Second Manassas, Sharpsburg, Fredericksburg, Chancellorsville, Gettysburg, and the Wilderness. Describing the early exchanges of prisoners in the war and the aloof yet mutual respect which existed between soldiers of the Union and the Confederacy, Johnny Reb and Billy Yank provides a thrilling and thorough narrative of this pivotal period.
Also included are Hunter's vivid recollections of life in the barracks, the hardships of winter quarters, the deadly art of sharpshooting, his capture by the enemy and daring escape, the ordeals of prison camps and hospitals, raiding parties, and many other aspects of the conflict. Amazon Review: Johnny Reb and Billy Yank is the personal Civil War memoirs of Alexander Hunter, a well to do young man whose parent's plantation abutted the south side of Robert E.
Hunter joins the Seventeenth Virginia Regiment in Alexandria, which subsequently retreats out of town on a path parallel to the invading Yankees and is stationed at Manassas Junction. He fights the first half of the war in the infantry, participating in 1st Bull Run, Chantilly, Yorktown, Seven Pines and Frazier's Farm. He is captured, sent to Governor's Island in New York and forwarded to Fort Warren in Boston Harbor where his experiences as a POW are quite pleasant. 860 men strong at the start of the war, his regiment is reduced to 12 men and 3 officers after Antietam. After Chancellorsville, he joins the Black Horse Cavalry for the second half of the war and is again captured.
In the ensuing 3 months he would escape and be recaptured 2 more times before returning to his lines south of Winchester in the Shenandoah Valley. He would fight in the Battle of the Wilderness, participating in the rear guard action for the Army of Northern Virginia as Grant ground his way to Petersburg. I have been a private collector of Civil War books and ephemera for about 30 years.
I have recently decided to reduce the size of my library. I will be posting many, many Civil War related books in the coming months. Many of the items are very scarce. Key words- book, diary, biography, campaign, army, civil war, Indian war, cavalry, infantry, regiment, brigade, potomac, division, corps, medal, war, officer, cdv, military, American, soldier, navy, gun, autograph, veteran, photograph, union, confederate, collectable, original, period, item, artillery, memorabilia, Antique, militaria, Virginia, Sherman, Grant, Lee, Jackson, mollus, commandery, loyal legion, Custer, Gettysburg, Lincoln, Davis, Colt, Spencer, Ames, Stanton. This item is in the category "Books & Magazines\Antiquarian & Collectible". The seller is "odylmacfineusedbooks" and is located in this country: US. This item can be shipped to United States.
Binding: Hardcover
Place of Publication: New York
Publisher: The Neale Publishing Company
Modified Item: No
Subject: Military & War; Regiment; Virginia; Infantry
Year Printed: 1905
Original/Facsimile: Original
Language: English
Illustrator: Harold Macdonald
Special Attributes: 1st Edition, Illustrated, Neale Title
Region: North America
Author: Alexander Hunter
Country/Region of Manufacture: United States
Topic: Civil War (1861-65); Confederacy