1868, 1st, A PICTURE OF THE DESOLATED STATES, J T TROWBRIDGE, CIVIL WAR RESULTS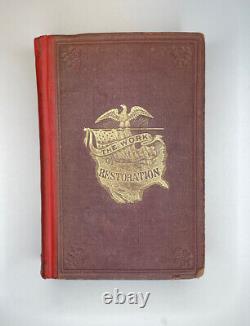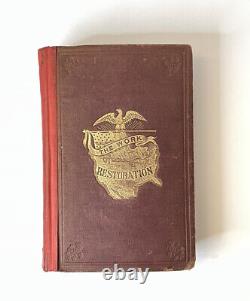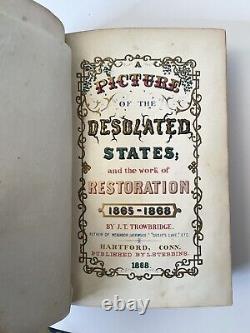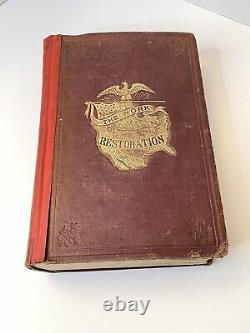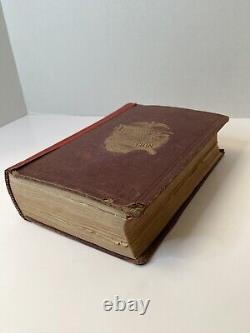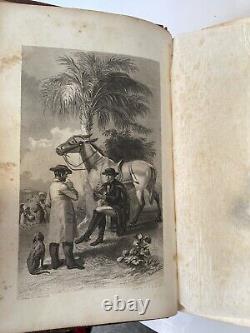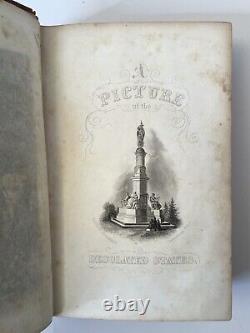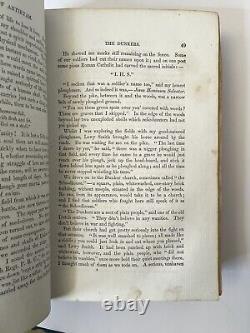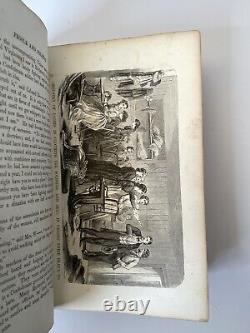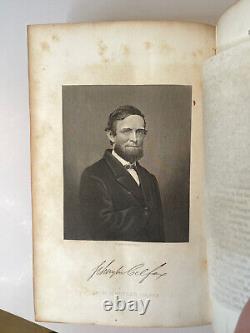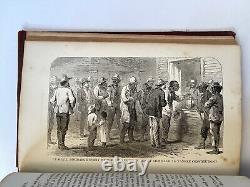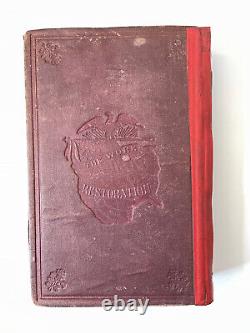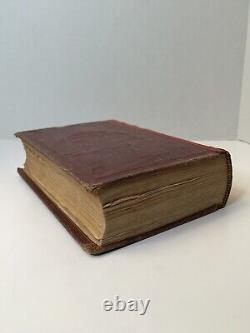 Very rare first edition here in its' original state as found. Please note this volume has extensive wear consistent with use as a reference book over the years. You will notice in pictures that the original boards and spine are being held together with red tape. Interior binding is very delicate but overall holding. Book interior is in overall fair condition.
Light staining and foxing throughout, but no significant damage detected. Original color title page with tissue guards is present and in good condition. Full page illustration plates are intact and in nice shape.