History of the 100th Regiment NY Volunteers George H Stowits 1870 Civil War RARE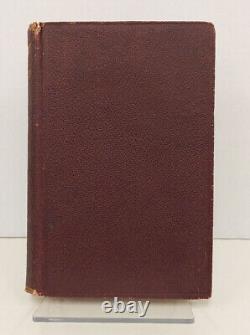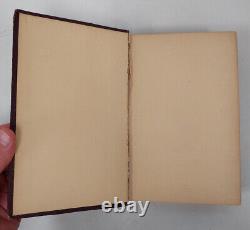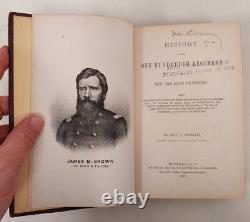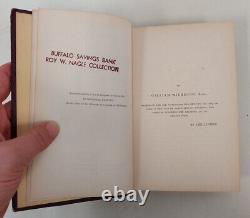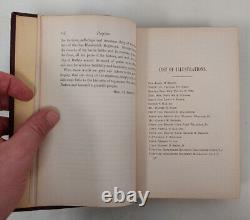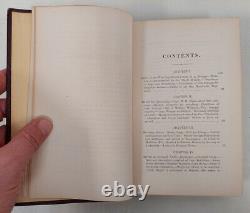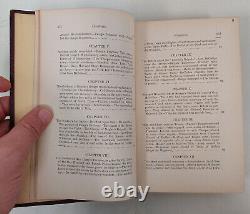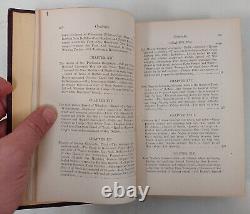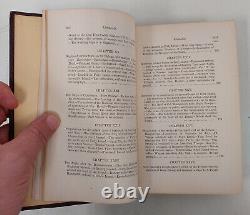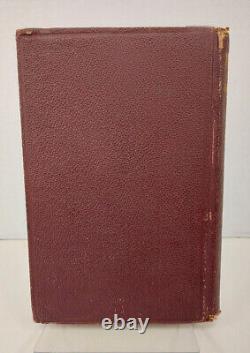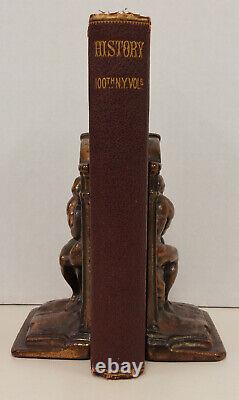 "History of the One Hundreth Regiment of New York State Volunteers: Being a Record of its Services from its Muster in to its Muster Out; Its Muster in Roll, Roll of Commissions, Recruits Furnished through the board of Trade of the City of Buffalo, and Short Sketches of Deceased and Surviving Officers, " by George H. Stowits, Late Major of the One Hundredth New York State Volunteers. Printing House of Matthews & Warren, 1872. DESCRIPTION: 1870, 1st Edition, 8vo (14cm x 20cm), 424pp.
W Appendix & 18 Plates. Signed by William Wilkeson, Esq. Civil War Veteran and Prominent Citizen of Buffalo NY, to whom the author has dedicated the work (see Images 4 & 5).
CONDITION: In Very Good condition; with a strong spine showing no cracking or splitting, strong hinges showing no separation or starting, no loose or missing pages, and no annotations foxing or mold. Outer covers show noticeable rubbing and edge-wear: bump and rubbing to the corners and edges with exposure to the corners; small chip missing from the top edge of the front hinge (see Image 2 using Magnifier tool), but again, no separation or starting; chipping to the foot and crown spine with some loss to the top edge (see Image 11); former owner's personal library stamp on the reverse of the title page (see Image 4). All in all a nice example of a very rare volume.