RARE 1890 Minnesota in the Civil War and Indian War 1861-1865 Book1st Edition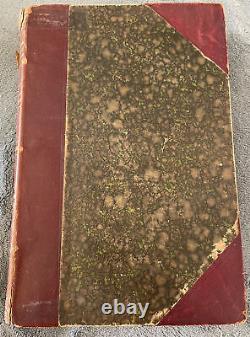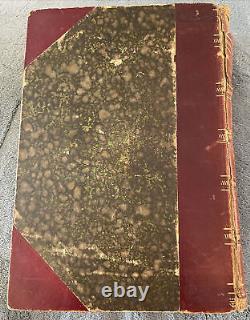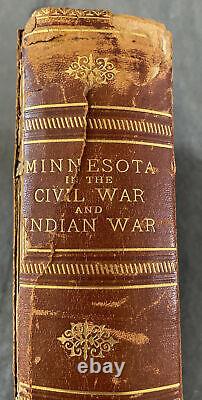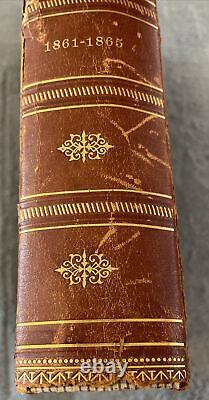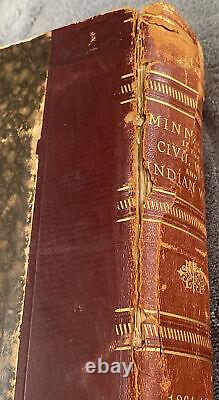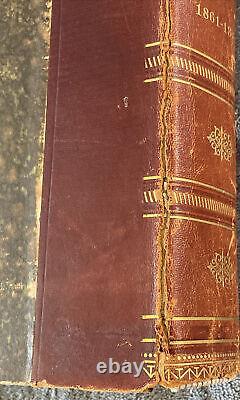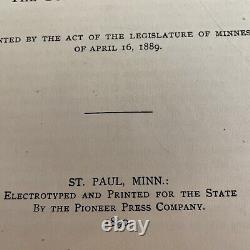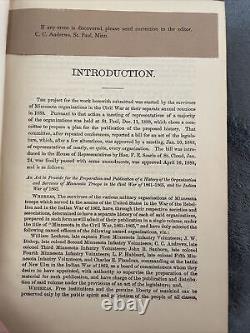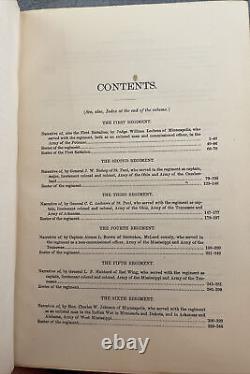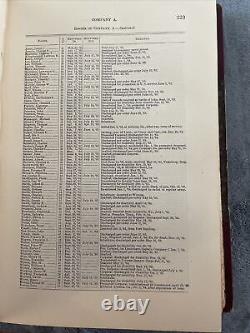 This is an 844 page book of Minnesota's role in the two wars. This book was put together by the Board of Commissioners that was appointed by the Legislature of Minnesota on April 16, 1889. On the Introduction page there is a small piece of brown paper that asked people if there were any corrections to send to the editor C. Andrews in St Paul, Minn. Was this a rough draft?
I do know that the 2nd edition in 1891 was 2 volumes. The book is in decent condition especially for being 133 years old. The leather on the binding has cracked a lot and is peeling at the top(pic 4). Also there is a crack along the whole length of the binding on the back of the book(pic 6-7). The inside of the book is fine.
There are a couple of spots(pic 12)and the guy who owned the book wrote his name in the front and back of the book(pic 8).